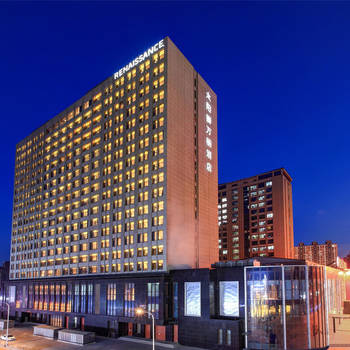 The Renaissance Hotel Sun Lion is a great choice for guests looking for accommodation in Shenyang, having been recently opened in 2018.
Shenyang Railway Station is located approximately 16km away while Taoxian International Airport is 41km away. Transportation around the city is also convenient, with ZhongYangDaJie Metro Station within walking distance. Famous attractions Shenyang University of Chemical Technology and Daqing Park Xihe Development Zone Section Liangce Virescence are just a short taxi ride away.
After a long day of sightseeing, guests can retire to the comfort of the hotel. A pickup service can be arranged for guests upon request. For guests' convenience, airport pickup can be arranged. Guests of this Shenyang hotel can make use of the parking facilities.
Germaphobes can rest easy - the level of cleanliness is highly rated at this hotel. This hotel is the usual choice for a large number of business travelers.